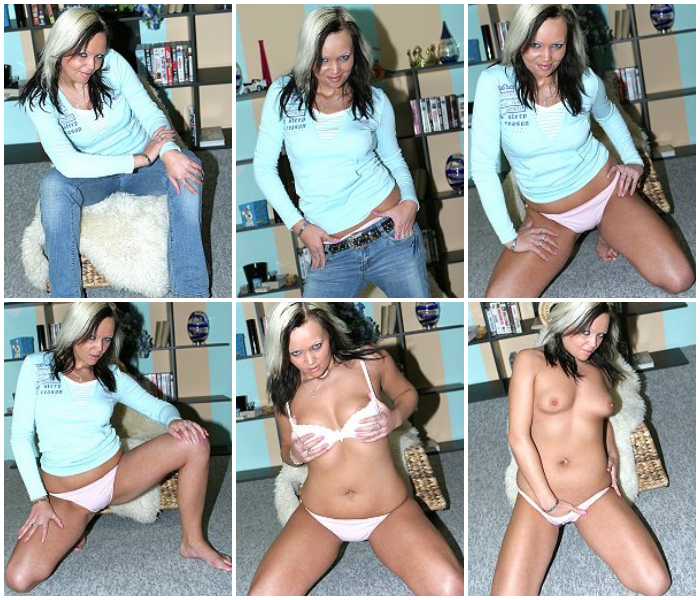 You're a Dirty Panty Pervert
A run-in with a college coed at the mall turns your panty addiction in a more serious problem. There is no 12 step program for a panty pervert like you.
It's a Saturday and you have to go to the mall and buy some tools at Sears. Men hate shopping… they never know where to park or where the department that they need is located. You'd end up wandering all over the store. Several times, you'd pass this lovely college vixen with a wild look about her. At first glance, you can tell she's cute, young, and perky.
With a longer look… you see so much more in her demeanor. In the way she carries herself. What you know right away about her.. is that she's kinky, you can just TELL. It's not that she is dressed like a slut or anything… her clothing is rather demure or very "average" looking. It's the look in her eyes when you "accidentally make eye contact, it's the smirk on her cocky face like she fucking KNOWS that YOU have a kinky panty fetish. But there isn't a way she could know it is there? Is it written all over you?
As you keep seeing her repeatedly, you start to wonder if she is following you. Don't you wish? Maybe that old familiar panty urge begins to travel around in your mind. Wonder what kind this girl is wearing? Something… most likely your raging hard-on… is compelling you to get closer to her. Bad bad panty freak… you are trying desperately to get a tiny peek at those low waist jeans… perhaps in the back, you'll see a little of the material to her panties.
But imagine your shock when she spins around face to face with you. That little vixen is still smirking at you knowingly! What's a horny panty addict to do? You'd have to CONFESS. You've just come up close and personal to your addiction… your religion… your devotion…. and the ultimate dream cum true. You admit it to her.
"I'm a dirty panty pervert. I am dying to know what kind of panties you are wearing".
Repeat it again… my favorite part…. Say it out loud RIGHT NOW as you read this!
 "I'm a dirty panty pervert."
She knows. She knows what you are… and what you need. She was born into this role and so you were you. So follow her home, to her apartment. Take her invitation.
Once in private, without knowing her name… the panty vixen begins the TEASE. That same cocky smirk remaining on her face…
She strips off her jeans. She makes you get down on the floor. She crawls in front of you.
"No touching you dirty panty pervert" she says.
You watch her wiggle, you watch her move… you watch her crotch craving what's inside.
"Quit daydreaming about my pussy you freak. Get your own rocks off. Jerk yourself off because you aren't getting anything other than a show" she commands.
She pulls off her shirt. Nice titties, nice ass, gorgeous curves, a very warm crotch that you can't have.
"You are so silly panty pervert! I can tell you are already about to cum".
Call!

only $10 for 5 min
and $2.00 per min after
*We do not accept prepaid gift cards
Adults Only 18+
Automated Phone Billing
When you call there is a brief sexy recording that gives you all the details. The preamble includes all rates and billing information including the billing name that will show on your credit card bill. You'll be connected to one of my horny panty ladies directly from her home. The billing is very private because you'll use an automated system to enter all of your details yourself. No human being has access to your confidential info. You won't have to enter your credit card every single time you call. Our system is advanced will recognize you by your telephone number in the future. 
Pay Online for More Control
Do you prefer to set up your account online? You can do that! It's quick and easy. Having an online account is really cool because with our system you can message girls, save your favorites, and even track your spending.